Contact Centre Nova Scotia Board of Directors 2022-2023
---
President
Carla White, Medavie Blue Cross
Carla is an innovative and inspirational Team Leader with Medavie Blue Cross. She started her Contact Centre Career over 25 years ago and has gained a solid background as an established Leader, Coach, and expert Facilitator.
A graduate from St Mary's University and a degree from the Canadian Society of Training and Development as a Certified Training and Development Professional, she is driven by passion, customer service excellence and success. Carla has strong competencies in strategic influence, team focus, employee engagement and collaboration and strives to make sure we all have a little fun at work. Carla is proud to have been the 2019 and 2021 recipient of "The leader of the year " from The CCNS awards gala.
Before joining Medavie Blue Cross in 2017, she worked in the financial industry for Scotiabank for over 28 years and held such roles as Assistant Manager, Staff Development Officer, Retail Loans Officer, Mortgage Specialist and Customer Service Officer.
Carla resides in Lawrencetown with her husband Kevin of 31 years and 2 fur babies Mickey and Minnie. Carla has two adult Children, Glenn and Shea-Lynn . Glenn's family consists of his partner Brianne and Carla's granddaughter, Ellie Isabella . Shea-Lynn and her husband Moe have twin boys, on the way (any day now), and she will welcome 2 grandson's , Dean and Malik.  
Besides her work, and her family, Carla has two other passions : She loves singing in a local rock and blues band called, "Flipside Acoustic Trio" and she loves to travel.
Director
Marco Colaiacovo, HGS
Marco has been in the contact center industry for the past 25 years in senior operations and client-facing roles with multiple-site responsibility. Marco began his career with Convergys where he moved from operations to client services overseeing the aggressive expansion into Canada. Marco then moved to Register.com where he oversaw the global corporate division and brought a full spectrum of functionality into one operational site, from sales to account management to back office to invoicing to collections.
In his current role with HGS, Marco has developed and is growing a global Work@Home solution that has enabled HGS to enter global strategic locations otherwise not available in traditional B&M
VP Affiliate
Shane Maguiness, Group Elite
Shane Maguiness is the Vice President of Sales for Group Elite Communications Inc. and has specialized in workforce optimization technology for more than 15 years. Shane works with contact centres across North America to uncover opportunities to increase sales, improve operational efficiency, and reduce costs through the implementation of solutions and processes. Previously, Shane has spent time as a Supervisor for an Inbound/Outbound Software Sales department and as an agent in an inbound contact centre environment. Shane has been a board member at CCNS since 2010 and participates in other associations across North America.
Director
Lucian Jurko, Xerox
Lucian is a Global Business Manager with Xerox Canada. He has grown his professional career in the contact centre industry for the past 18 years. From agent operations, through change management, systems, and business development to his current role in transforming the global customer service delivery, his passion is the customer and employee experience.
With his family, Lucian resides in Dartmouth, where they are active members of their church community.
Richard Thibault
Director Q4 Inc.
Richard Thibault has worked in the Contact Centre environment for most of his career.  The very beginning started at Nova Scotia Power as a temp employee working in Customer Service, Sales, and Collections.  Quickly realizing his desire to help people from all over the world he transitioned to a Convergys contact centre based out of Dartmouth, Nova Scotia.  While Leadership Development is a never-ending thing, it always has a beginning and it was here that he realized that he could help more than just the customers who called in.
Eventually, he joined then Register.com now Newfold Digital, and managed the training department.  After nearly 30 years in the contact centre space, he recently embarked on a new journey, Sales Enablement with Q4 Inc, a FinTech company based out of Toronto Ontario.
Heather Lane
Manager, Group Benefits Contact Centre, Manulife Financial
Heather is accountable for the Halifax day to day operations. She is fortunate to work with passionate leaders and employees, highly functioning, caring and customer focused individuals who handle customer, provider and plan sponsor inquiries for health, dental and life benefits.
Upon graduating with an Advance major in psychology and human resource certificate from Saint Mary's University in Halifax in 2005, Heather joined Manulife where she started her career in Group Benefits. She has been in leadership for the better part of her career at Manulife returning to the Group Benefits Contact Centre in September of 2022.
Outside of the office Heather stays active, enjoying a variety of outdoor activities, time in the gym or challenging herself at High Endurance workouts and Olympic Lifting. She also volunteers her time with Manulife sponsored events and as an active member in her community with; Leukemia & Lymphoma Society, animal rescues, and a variety of other non-for-profit groups.
Melissa Mampe
Junior Director, Sales Manager Eastlink Telecommunications
Melissa is passionate about customer service excellence and motivating the people around her. Starting with Eastlink just five years ago as a CSR, Melissa has moved her way up and learned skills in many different aspects of the business including sales, reporting and account management. Melissa is also is a two time Chairmans Choice Award winner for Sales within Eastlink earning the award within two different areas of the company.
Shawn Mudge
Director, Eastlink
Shawn has been involved with the contact center industry since his first job as a sales agent in 1999. He has worked in various industries, such as fundraising, business supplies, and hotel marketing, prior to settling into the telecommunications field in 2008 with Eastlink. It was here that he took on various roles and responsibilities. He has implemented new sales channels, expanded, and developed existing business groups into thriving top teams.
In 2014 Shawn moved into the role of Director of Customer Care. In this role, he continues his passion which revolves around sales and service.
A simple rule to follow is to combine extraordinary people with exemplary guidance that will provide you with exceptional customer service. Knowing your job as a leader is not only to deliver results but to help your team develop and find their way to the next step in their career, which is something Shawn feels passionately about.
Born and raised in Newfoundland, is a graduate of Memorial University. Shawn always has a house full of pets and spends his free time going to markets & music shops on weekends searching for vinyl records.
Kim Amiro
Director, Newfold Digital
A lifelong learner, Kim began her career as a nurse, a profession she kept for many years and one that is still near and dear to her heart. She quickly rose to the top in her field, accumulating success and admiration with her dedication and care.
Kim pursued business interests as a hobby until 2004, when as a nurse and small business owner, her natural aptitude, leadership, and passion guided her to NSCC where she pursued and obtained a diploma in System Management and Networking.
Beginning with Reigster.com in 2008, now Newfold Digital, she managed various groups throughout her 15 years; she is currently a Senior Manager for the Fulfillment Team
Kim is married and has 3 children: Trevor, a law student; Tyler (Coast Guard); and Alison, a stay-at-home mom with 3 children: Cecilia, Ryan, and Ben.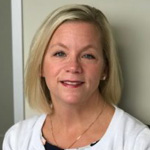 Director
Wendy Boutilier, BScN, RN, Operations & Clinical Service Manager, 811 Telecare
Wendy is the Manager of Operations and Clinical services with 811 Telecare. She has been with this service for the last 14 years, starting her employment as a Registered Nurse and building on this experience into leadership positions.
 
Wendy graduated from Dalhousie University with her Bachelor of Science in Nursing, starting her career at the IWK Health Centre, working with the Medical Surgical Unit, then transitioning to the Pediatric Intensive Care Unit. Wendy joined the Telecare 811 service at its inception in 2009, and has been a part of its positive growth ever since. Wendy has since obtained a certificate in Business Management from Dalhousie University.
 
811 Telecare is intended to promote appropriate access to the right resource in the health system at the right time.  The service has many staff in its contact center environment that consist of front line, non-clinical staff members (TeleHealth Associates) who take the calls for a callback by RN if all RNs are currently assisting other callers, Registered Nurses, Care counselors and Clinical Therapists. This is a unique call centre environment, with a hybrid of call centre and an offsite working model.
Director
Jennifer Flynn, Newfold Digital
Jennifer has been in the Contact Centre Industry since 1999. Starting as a salesperson at a BPO company, she quickly transitioned into management learning the importance of training, positive leadership skills, and trusting her instincts.
She made the Web.com family her home in 2008 and has since worked her way up to Director of Sales, Retail Division. Her passion lies in cultivating a creative and positive work environment that promotes excellence through education and professional development.
Jennifer attended the Memorial University of Newfoundland and has pursued additional study in the areas of Finance, Customer Service, and Marketing. Among her numerous professional recognitions, her most coveted is the Innovation Award from the 2015 CCNS Awards Gala.
Treasurer
Kerem Eyupoglu
Kerem has a Bachelor of Commerce degree majored in Global Business Management. He has over 10 years of work experience as a Team Manager at Staples Call Centre. He was awarded the "Leader of the Year Award" in 2018 at Staples. He was part of implementing a live chat pilot program.
He is a lifelong learner. He is very passionate about professional development. He regularly attends workshops, seminars, and training sessions. Some of them are Developing Your Associates, Conflict Resolution, Practical Coaching, Performance Counseling, Understanding the Differences, Managing Multigenerational Workforce.
Kerem enjoys traveling, playing soccer, cycling, and outdoor activities.
Jen Warrington
Jen has spent the last 15 years attracting, hiring, and retaining top talent in Canada's competitive job market. Seen as a talent leader in the contact center recruitment space, Jen is committed to uncovering career opportunities available to those considering the contact center industry as part of their employment path.
Her out-of-the-box thinking allows her to implement hiring strategies and best practices that leverage these opportunities, creating new career paths and fresh talent options. Having hired an average of 250 new employees/year with 90% retention at the 1-year mark and beyond in the contact center space for a global organization, Jen is now your strategic partner and value-added resource to your organization's talent objectives.
The Fusion Group Inc's recruitment pillar was founded based on Jen's love of recruitment and a need to show up in the contact center space differently than traditional external sources.
Chris Anderson
Director, Site Head Scotia Bank
Chris is the director of the Scotia Bank Contact centre in Halifax, NS. He has over 18 years within the contact centre industry. For the past 17 years Chris worked his way through CIBC in roles spanning from frontline advisor to senior director. Chris enjoyed his Senior leader roles, Reporting and Analytics, Quality Excellence, Learning and Development, Capacity Planning, Operations.
Chris was born and raised in Regina Saskatchewan and lived in the GTA for 14 years
Joe Ramia
Director of CIBC Costco Contact Centre
Joe is the Director for CIBC Costco contact center, in my role as a director, Joe leads over 400 employees and provides leadership to the contact center senior management team as they develop and execute business initiatives in support of the national strategy.
When Joe was 24 years old he immigrated from Lebanon to Halifax in 2005 to continue his studies and start a new life in Canada. Joe graduated with a bachelor degree in business administration from the university of UQAM. Joe received his permanent residency in 2008 and this is when Joe joined CIBC as a financial service representative in the Halifax Contact center.
In 2010 Joe was promoted to the team leader role, and from there held different roles and was promoted to the sales and advice leader role in 2014. Joe was then promoted to the senior manager role in 2015.In 2019 he was awarded with the annual achievers award as the top Senior Manager nationally (achievers award is the most prestigious annual award that CIBC give to their top employees) In 2020 Joe was promoted to the Senior consultant role and was supporting Simplii financial then Costco MC and most recently in May 2022 he was promoted to be the director for CIBC Costco MC.
Joe is married and has 2 children William who is 11 and Evan who is 8 and a dog named Rudy. Joe is passionate about sports and growing up played high level basketball including high school and university. Joe spends most of his time at the rinks in NS cheering for his two sons who both play hockey.
Taylor Boutilier-Collins
Junior Director, Customer Solutions Manager, Eastlink
Taylor started her contact center career just over 5 years ago with Eastlink communications. Starting as a front-line sales representative, Taylor moved quickly to support and retention in her first year and managing her own team in her second. Taylor's natural leadership and strong coaching skills are evident in her and her teams' successes. She is a 3-time Chairmans Choice award winner for "Rookie of the Year" and Sales.
Chris Lanteigne
Director, Director, Nova Scotia Power
Chris is the Director of Customer Care at Nova Scotia Power.  He holds a Master of Business Administration (MBA) from the University of Liverpool and has over 20 years of experience in the contact centre industry.
From 2002-2021, Chris worked for CIBC, starting as a frontline representative supporting sales and service for CIBC customers.  Over the course of his time at CIBC, Chris held progressively senior roles in both contact centre frontline and support team leadership. As a result,  Chris has extensive expertise in operations leadership, workforce management, and incident management. Chris also had a lead role in CIBC's response to the COVID-19 pandemic, facilitating the transition of an on-premises contact centre operation to an at home operation.
In 2021 Chris moved to Nova Scotia Power, where his responsibilities include enhancing the customer experience through leadership of the Customer Care Contact Centre, Billing, Customer Relations, Customer Communications, Credit Services and Payment Services.  Chris is the Customer Lead in Nova Scotia Power's Emergency Operations Centre during major storms and has served as the United Way Campaign Co-Chair.